What is a Large Character Inkjet Printer? The Working Principle of the Large Character Inkjet Printer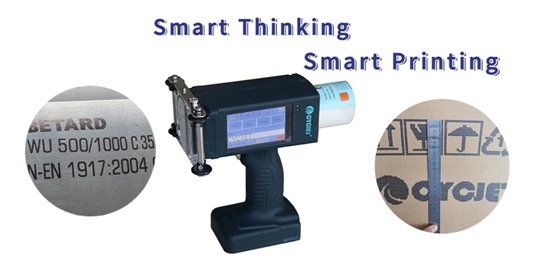 Largecharacter inkjet printer, referred to as large-character printer, is a common inkjet printer on the packaging line. The font it prints is relatively large, therefore, large character inkjet printers are used more in printing on outer packaging cartons and cargo boxes, the large character inkjet printer can also spray codes on primary packaging such as gypsum boards, paper rolls, and woven bags, and print product pictures, barcodes, trademarks, and shipping information required for retail on the outer packaging.Therefore, large-character inkjet printers can also be called large-format inkjet printers. Large-format inkjet printers generally refer to inkjet printers with a printing height of more than 60mm.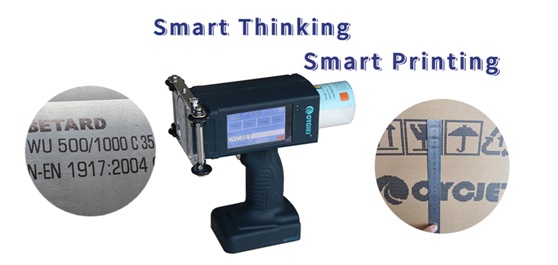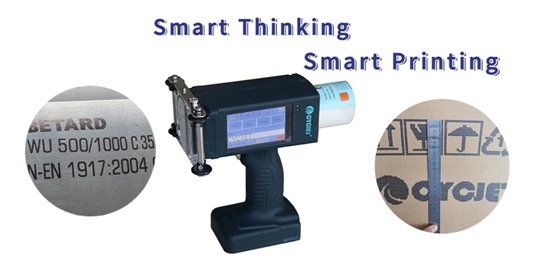 The working principle of the handjet printer
The DOD largecharacter inkjet printer is an on-demand inkjet printer, which adopts the principle of on-demand ink supply, and the ink of the largecharacter inkjet printer does not need to add diluent. The ink is in a relatively closed space, and its viscosity value will not be affected by the outside world, as long as the physical and chemical indicators of the ink are adjusted to the scale set by the machine, it can be used normally.Different from smallcharacter inkjet printers, the printing height of largecharacter inkjet printers is larger than that of ordinary smallcharacter inkjet printers.
According to the type of use, large character inkjet printers can be divided into two types: handheld and online, which can be selected according to different needs.

Application range of large character inkjet printer
Portable handheld inkjet printer can print dot matrix fonts and variable data identification information such as: numbers, dates, Chinese and English, serial number, batch number, LOGO, pictures, etc.And the speed of printing is very fast, and the clarity of printing effect, font size, variability of printing content, etc. can be adjusted synchronously within a certain range.
Therefore, the handle inkjet printer can be applied to a variety of pre-printed cargo boxes and outer packaging cartons, and is widely used in cartons, woven bags, plates, coils, etc., and is distributed in food, chemical, steel, metallurgy, medicine, etc. CYCJET largecharacter inkjet printer has reliable performance, is sturdy and durable, and can meet the needs of various industrial inkjet codes. It can work in harsh environments, such as dusty environments, humid environments, and vibration environments. The production line can also run normally.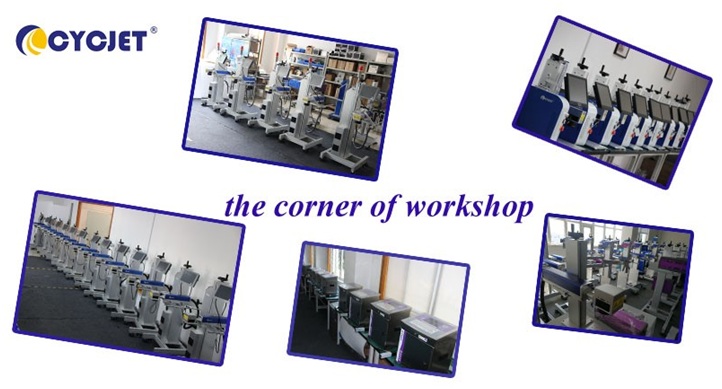 CYCJET is the brand name of Yuchang Industrial Company Limited. As a manufacturer, CYCJET have more than 19 years of experience for R& D different types of handheld inkjet printing solution, Laser printing solution, and portable marking solution, High Resolution Printing solution in Shanghai China.
Contact Person: David Guo
Telephone: +86-21-59970419 ext 8008
MOB:+86-139 1763 1707
Email: sales@cycjet.com
Web: https://cycjet.com/
Reference Video:https://youtube.com/shorts/6HNIWaoP9Os
Facebook:https://www.facebook.com/100064098422560/videos/887927099201225
Tiktok:https://www.tiktok.com/t/ZTRTex2XR
Linkedin:https://www.linkedin.com/feed/update/urn:li:activity:7039414581609332736