What Are the Advantages and Disadvantages of PCB QR Code Printer?
There are more and more scenarios where QR code inkjet printers are applied on PCB circuit boards, whether it is to replace ET stamping, quality traceability, or AOI testing. Among them, small character inkjet printers and laser printers are the main ones. Today, I will share with you the advantages and disadvantages of PCB QR code inkjet printers.
When it comes to the analysis of advantages and disadvantages, we must first classify them by category, and the results of comparative analysis in one dimension are more valuable.
Advantages of PCB QR code inkjet printing machine:
Coding effect in the form of dot matrix, non-contact printing method, compact body, can be flexibly integrated in various production line equipment, does not occupy the space in the factory, and does not increase the burden of additional personnel.
It supports 60-bit variable number, English, and character transmission, supports continuous coding of database format files and documents, and supports the common two-dimensional code form of QR\DATA code. The operation is also convenient and quick to use.
Disadvantages of PCB QR code inkjet printing machine:
Need to use inkjet printer consumables, including ink, solvent, cleaning agent, etc., the cost is high and there will be a certain degree of pollution. After printing on the circuit board after solvent, alcohol scrubbing, and a lot of friction, there will be a risk of uncleanness and erasure.
Advantages of PCB QR code laser marking machine:
No need for any consumables, it can be used by plugging in, and it has good stability. Taking the CO2 laser coding equipment as an example, it can be used for more than 40,000 hours without failure, which can fully meet the high-intensity working mode of PCB circuit board manufacturers.
The cost is lower, and the environmental protection aspect is more in place. There is no need to use any coding consumables. For the circuit board, there is no risk of conduction and pollution, which is more in line with the long-term interests of the PCB factory brand.
The degree of intelligence is higher, and the industrial environment based on the WINDOWS CE system is conducive to our later expansion and system integration, and can complete some complex and high-precision marking requirements, helping the digital transformation and upgrading of PCB factories.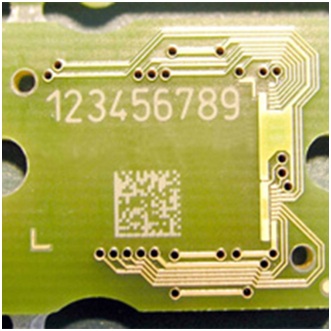 Disadvantages of PCB QR code laser marking machine:
In some application scenarios, some high-end, high value-added circuit boards have higher requirements for appearance. After the quality inspection is completed, the marking needs to be removed. If it is laser printer, it cannot be removed, which will affect the aesthetics and integrity of the subsequent products, and will have a certain adverse effect on sales.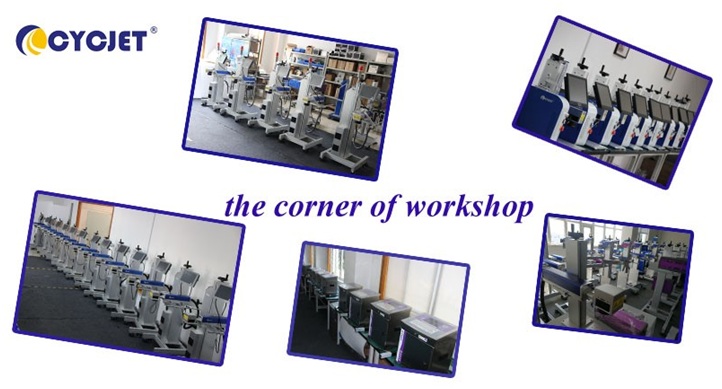 CYCJET is the brand name of Yuchang Industrial Company Limited. As a manufacturer, CYCJET have more than 16 years of experience for R& D different types of handheld inkjet printing solution, Laser printing solution, and portable marking solution, High Resolution Printing solution in Shanghai China.
Contact Person: David Guo
Telephone: +86-21-59970419 ext 8008
MOB:+86-139 1763 1707
Email: sales@cycjet.com
Web: https://cycjet.com/