Using CO2 Laser Marking Machine Skillfully to Make Leather Products More Exquisite
The application of leather in daily life is very extensive, covering the main industries such as tanning, shoemaking, leather clothing, leather goods, fur and its products, as well as supporting industries such as leather chemical industry, leather hardware, leather machinery and accessories. Common leather products include leather clothes, leather shoes, belts, watch straps, wallets, handicrafts, etc. We often see some exquisite patterns, characters, etc. on these leather products. Do you know how they are made?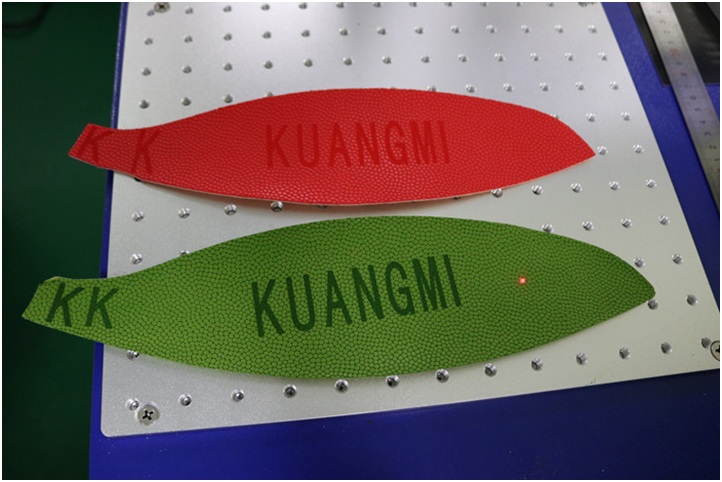 Some people say, is it printed with traditional crafts? Yes, traditional crafts can be printed on, but it can also be done with a laser printer, and it can be made more exquisite.
So, which laser printer should we use? Leather products, of course, have to use CO2 laser marking machine. Compared with traditional processing, CO2 laser printers will not cause any damage to leather goods when marking patterns on leather goods, the engraving speed is faster, the effect is more accurate, and some cumbersome patterns can also be easily marked need.
Laser processing belongs to a form of thermal processing. Because the high-energy laser beam burns and engraves the pattern on the leather surface instantly, it is less affected by heat, so even if it is a high-quality laser beam, it will not damage the leather product. The pattern to be marked is formed on the surface of the leather goods. In addition to marking exquisite patterns, CO2 laser coding equipment can also print various Chinese, English, numbers, dates, barcodes, QR codes, serial numbers, etc. Let's take a look at its functions and features.
1. Adopt high-performance metal radio frequency CO2 laser to enhance stability and laser life;
2. High beam quality, high electro-optic conversion rate, fast processing speed, which is 5~10 times that of traditional laser marking machines;
3. No consumables, no maintenance, long service life. Small size, suitable for working in harsh environments;
4. High reliability, maintenance-free, no chiller, completely air-cooled, easy to operate;
5. Simple operation, equipped with humanized operating software;
6. Excellent optical quality, high precision, suitable for fine work, suitable for most non-metallic materials; widely used in food and beverage, cosmetics, pharmaceuticals, auto parts, wire and cable, electronic accessories, building materials, plastics, clothing and other industries. It is mainly used for marking on the surface of carton packaging, film, plastic products, glass, wood and other materials. The marking is permanent and beautiful and cannot be erased.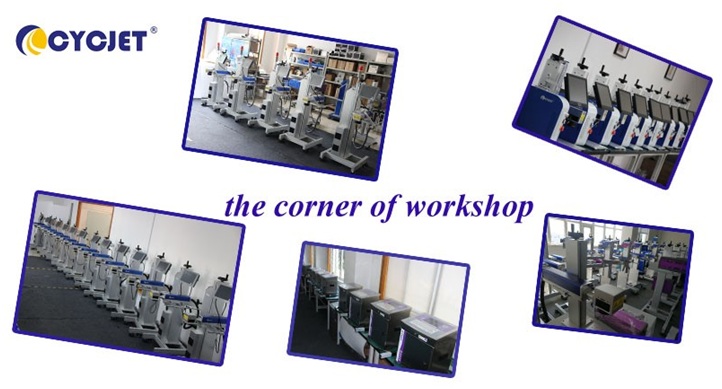 CYCJET is the brand name of Yuchang Industrial Company Limited. As a manufacturer, CYCJET have more than 16 years of experience for R& D different types of handheld inkjet printing solution, Laser printing solution, and portable marking solution, High Resolution Printing solution in Shanghai China.
Contact Person: David Guo
Telephone: +86-21-59970419 ext 8008
MOB:+86-139 1763 1707
Email: sales@cycjet.com
Web: https://cycjet.com/