The Application of Handheld Inkjet Printers in the Packaging Industry: Making Product Identification Easier, More Efficient and Innovative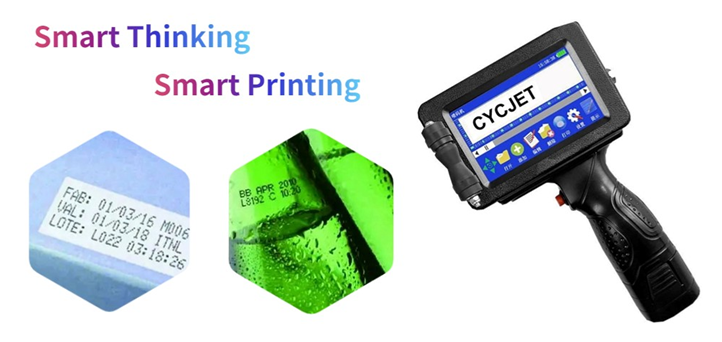 The widespread use of handheld inkjet printers in the packaging industry today makes them a must-have coding device, and their portable design makes them even more convenient to use. This kind of equipment can not only print text, pattern, barcode and other information directly on various packaging materials, such as cartons, bags, bottles, etc., but also provide high-quality printing effects.The handheld inkjet printer is simple and convenient to use, not limited by the environment, and can achieve fast and accurate printing. At the same time, it can also improve the efficiency and productivity of the packaging industry, and can also ensure that the packaging information is clear and readable to meet the diversification of market demand.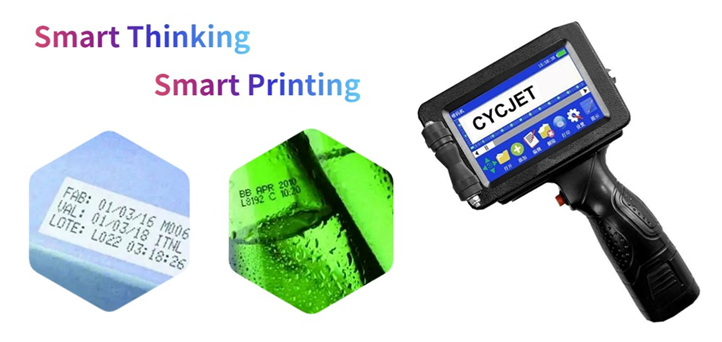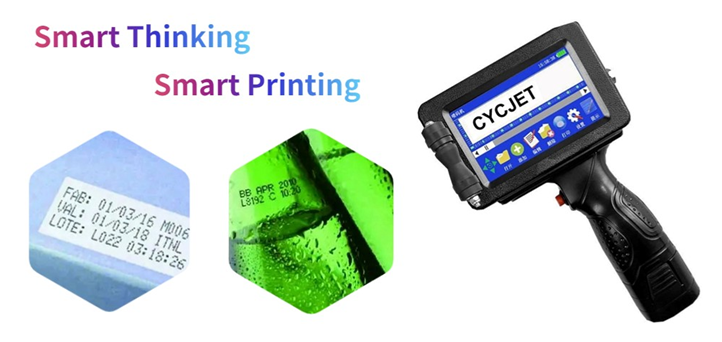 The advantages of handheld inkjet printers in the packaging industry are:
1. Flexibility: Handjet printer, light in weight, easy to carry. Flexibly mark on various types of packaging materials, including paper, cardboard, plastic, metal, wood and more. They can be adapted to different surface textures and shapes, making them suitable for a wide range of packaging applications.
2. Variable information printing: Smart printers are good at printing variable information on packaging. They can easily print text, numbers, dates, barcodes, QR codes, logos and other customized information. This feature is especially useful for applications that require unique identification or tracking information for each package.
3. Non-contact printing: Handheld inkjet printers use non-contact printing technology, which means they do not physically touch the packaging surface. This non-contact printing eliminates the risk of damaging delicate or sensitive packaging materials while ensuring consistent and high-quality printing results.
4. Use quick-drying ink: Handle inkjet printers usually use quick-drying ink, which can dry quickly on various packaging materials. This ensures that printed information will not smudge or smear, even on fast-moving production lines.
5. Integration with barcode and database systems: Many portable handheld inkjet printers can be integrated with barcode and database systems, enabling seamless tracking and traceability of packaged products. Printers can generate barcodes or QR codes containing relevant information such as product details, batch numbers or expiration dates, which can be scanned and linked to databases for inventory management and quality control.
High-resolution handjet printers have broad application prospects in the packaging industry. It can not only greatly improve production efficiency, save time and labor costs, but also ensure the quality and clarity of product identification. As a very practical marking device, the handheld inkjet printer will revolutionize your business!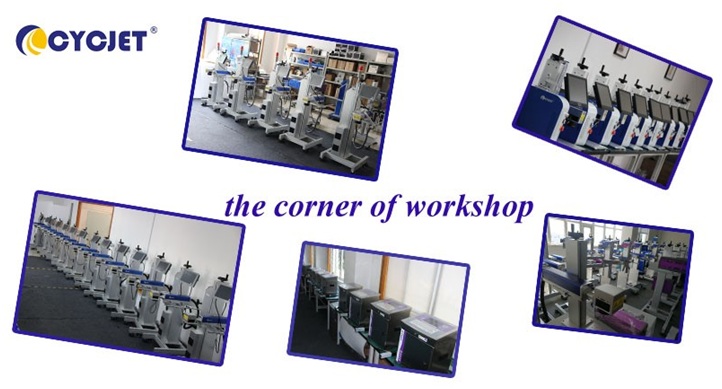 CYCJET is the brand name of Yuchang Industrial Company Limited. As a manufacturer, CYCJET have more than 19 years of experience for R& D different types of handheld inkjet printing solution, Laser printing solution, and portable marking solution, High Resolution Printing solution in Shanghai China.
Contact Person: David Guo
Telephone: +86-21-59970419 ext 8008
MOB:+86-139 1763 1707
Email: sales@cycjet.com
Web: https://cycjet.com/