The Advantages of Portable Handheld Laser Marking Machines in Industrial Applications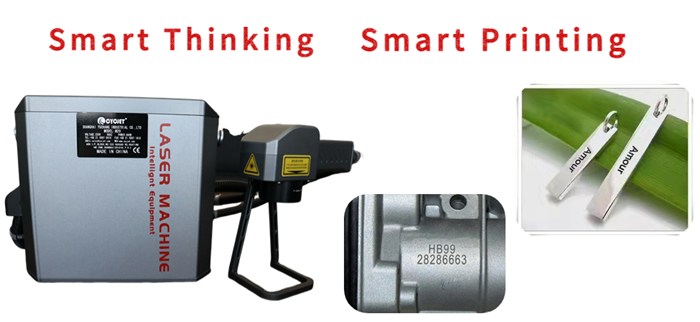 With the gradual popularization of laser application technology and the development and growth of related manufacturing industries,nowadays, the application range of handheld laser coding machines has been increasing, and more and more traditional processing industries have adopted the current laser marking technology.
The handheld laser marker can process corporate logos, food packaging date text, mobile phone shell patterns, anti-counterfeiting codes, barcodes and other information, handheld processing is also convenient for marking some large-scale mechanical equipment or parts, and its laser marking processing technology is very practical.
The service life of the hand marking machine is as long as 100,000 hours, and customers do not need to replace the machine frequently.So that customers can save a lot of cost when using the handheld laser marking machine for marking processing, and obtain greater benefits at a small cost.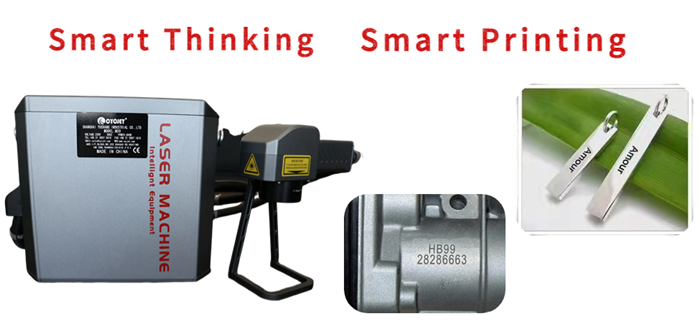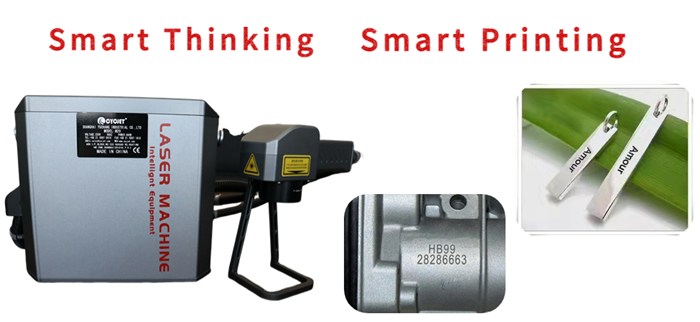 The advantages of hand coding machines in industrial applications are:
1. Wide application and high efficiency
As a "panacea" in industry applications, CYCJET's fiber laser equipment covers many fields, whether it is metal, plastic, epoxy resin, silicon wafer and other materials,or electronics, motors, pipes, batteries, hardware, auto parts, stainless steel products and other industries.
2. Strong material adaptability
With the advantages of high material tolerance, it constantly presents different characteristics in new applications, such as the characteristic laser application of PVC pipes, daily chemical packaging bottles, and coated paper labels.
3. Strong plasticity
The hand laser printer launched by CYCJET has solved the problem of difficult marking or high cost in the field of static laser marking in some industries due to large volume and heavy coding equipment.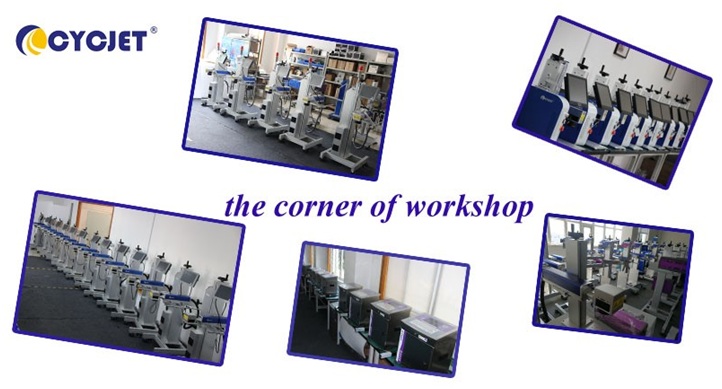 CYCJET is the brand name of Yuchang Industrial Company Limited. As a manufacturer, CYCJET have more than 19 years of experience for R& D different types of handheld inkjet printing solution, Laser printing solution, and portable marking solution, High Resolution Printing solution in Shanghai China.
Contact Person: David Guo
Telephone: +86-21-59970419 ext 8008
MOB:+86-139 1763 1707
Email: sales@cycjet.com
Web: https://cycjet.com/
Reference Video:https://www.youtube.com/shorts/FCZlR5IIMDs
Facebook:https://www.facebook.com/100064098422560/videos/6332304743525768
Tiktok:https://www.tiktok.com/t/ZT886sqyR/
Linkedin:https://www.linkedin.com/feed/update/urn:li:activity:7089807884363984897