Industrial Inkjet Printers in Pharmaceuticals Industry Application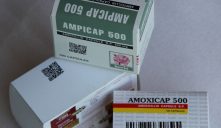 Abstract: The industrial inkjet printer has been more and more widely used in the pharmaceutical industry. The package types of medicine are also diversified, like boxes, aluminum foil packaging, bottles, capsules, films, etc. Nowadays, automatic production is basic producing mode for a factory, so the industrial inkjet printer also needs to work with other equipments of the automatic production line, like refilling machine, labeling machine, etc. No matter what kind of package material, the portable inkjet printer can provide you satisfying marking solutions of products anti-faking, market management and products tracking.
Industrial Inkjet Printer adopts Non-contact inkjet technology, can easy to print on small pills, capsules, aluminum foils, stainless surgical instruments, soft film bags, cartons. No matter the single piece or the whole carton package, a portable coding printer can print clearly on different kinds of medicine packages. The CYCJET ALT200 portable industrial inkjet printer is a very popular type that is used on Pharmaceuticals Industry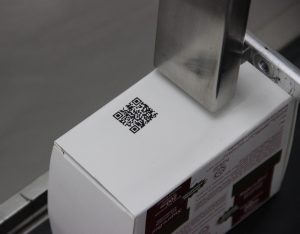 CYCJET Industrial inkjet printer adopts color touch screen, which makes the text inputting more easy and clear, WYSIWYW. Also you can connect a mouse or keyboard with the inkjet printer, with which you also can control the printer for inputting printing information and adjust the param. Total Stainless steel body makes the printer look more durable and beautiful, and is more suitable industrial workshop. The industrial inkjet printer includes the PIZ print head, Samsung Micro-chip, which makes the printer more stable. It adopts Micro Piezo Technology, the software is quite easy and stable. The ALT200 Inkjet Printing Machine can not only can print automatic date and time, logo, serial number, random code, barcode, qr code, it also supports multi-lines printing, can print variable items, like variable barcode, variable qrcode, datamatrix code, etc. Based on its high integration and stability, the CYCJET Industrial inkjet printer can meet 24hours continuous working.
Of course, the industrial inkjet printer must has some unique points, like connecting with a scanner and read the barcode, and then printing. No need to input the printing information. It is so easy for CYCJET Industrial inkjet printing system. Another point of the portable industrial inkjet printer is detabase reading. The industrial coding printer can work with the Product anti-forgery enquiry system and read the anti-forgery code, then printing on the products.
CYCJET is the a brand name of Yuchang Industrial Company Limited, a Shanghai based manufacturer, wholesaler and retailer of different types of portable inkjet printer and industry-grade printers.
Contact Person: David Guo
Telephone: +86-21-59970419 ext 8008
MOB:+86-139 1763 1707
Email: sales@cycjet.com
Industrial inkjet printers Website: http://www.cycjet.com/
Wire & Cable Fly Marking Machine Application
A brief of Handheld Inkjet Printer
Wire & Cable Fly Marking Machine Application
A brief of Handheld Inkjet Printer