How to mark code on food and beverage by CO2 Fly laser Marking Machine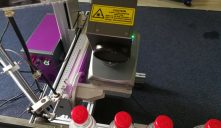 Abstract: Based on the characteristics of fly laser marking machine that permanency code printing, zero-maintenance, zero running cost, zero failure rate, etc…So day by day Laser printing instead of ink jet printer apply to food and beverage package Industry.
Laser marking machine replace of ink printing machine has become a inevitable trend in the food, PET water bottle, pharmacy, building materials, etc… . Laser marking machine have advantages in clean and pollution-free, no daily maintenance, no daily consumables, more tightly marking, easy to operate etc., can well solve the common problems of enterprises between the two industries.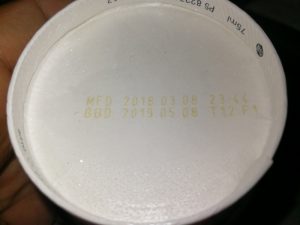 Compare with Industrial ink-jet printing machine, laser printer is more advanced marking technology. It controlled by industrial computer ,which control laser automatic print different language, picture and anti-counterfeiting mark in product. Mark speed fast, clear and beautiful, coding cannot erase, convenient and reliable operation, the health and safety, suitable for continuous operation in production line. Especially laser marking machine don't use ink ,it will greatly reduce the machine operation cost and its pollution to the environment, it is to a certain extent, to satisfy people requirements of safety and less pollution. And it widely used for various material and industry, it has been very widely used and popular in the foreign market .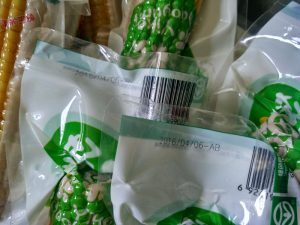 CYCJET Fly Laser marking machine application characteristics:
A:A, strong anti-counterfeiting mark : mark cannot erase, high technology content.
B: the special printing: anti channeling goods and fake products, easy to regional sales management.
C: the content of printing is roughly same, second time use machine without adjustment, easy to operate.
D:no printing consumables, can save the cost.
E: infinite production line, marking line 1, conveyor speed of 90m/min, it can mark standard 40000-60000pcs/hour based on different package
CYCJET is the a brand name of Yuchang Industrial Company Limited. As a manufacturer, CYCJET have more than ten years experience for wholesaler and retailer of different types of handheld inkjet printing solution, Laser printing solution, portable marking solution in Shanghai China.
Contact Person: David Guo
Telephone: +86-21-59970419 ext 8008
MOB:+86-139 1763 1707
Email: sales@cycjet.com
Website: http://www.cycjet.com/
Wire & Cable Fly Marking Machine Application
A brief of Handheld Inkjet Printer
Wire & Cable Fly Marking Machine Application
A brief of Handheld Inkjet Printer