High-quality Marking for Medium and High-Speed Production Lines, Realized by Laser Marking Machine
CYCJET laser printers have virtually no font, coding or graphic restrictions, making them an ideal solution for printing complex codes. Combining powerful performance and flexibility, CO2 laser printers provide high-quality markings on medium and high-speed production lines, and are designed to maintain high-quality codes on high-speed production lines.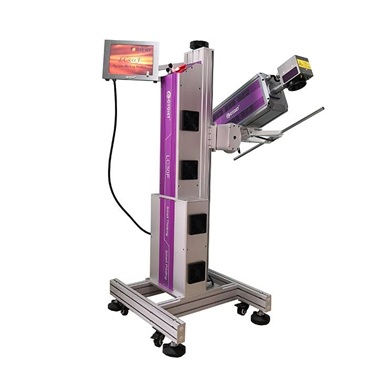 Advantages of laser coding machine:
Offers uptime benefits to increase productivity and reduce costs.
1. The laser tube has a larger gas capacity and the system is optimized for air cooling, with a lifespan of over 45,000 hours.
2. Optional IP65 protection level makes the printer suitable for harsh production environments without the need for factory air.
3. Laser controller reduces operator error and ensures correct coding; advanced performance tools find the root cause of downtime events for continuous process improvement.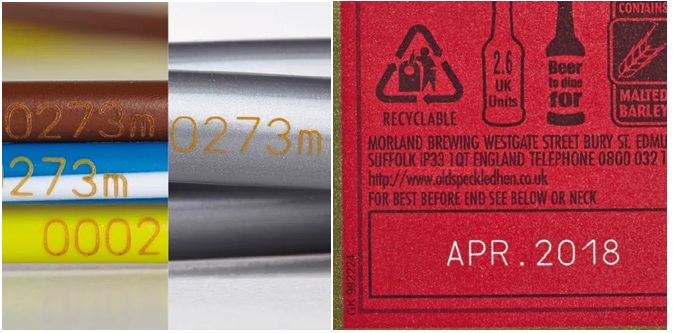 Designed to deliver high performance and quality:
1. Highly focused laser beam for better performance (mark contrast) without higher power.
2. Offers 3 laser wavelengths, 4 print heads and 13 lenses to achieve the best code quality on specific materials.
3. High-speed communication and variable data content buffering provide character designs superior to other laser solutions, eliminating the need for customers to mark at the highest speed, which increases coding time for bright, clear codes.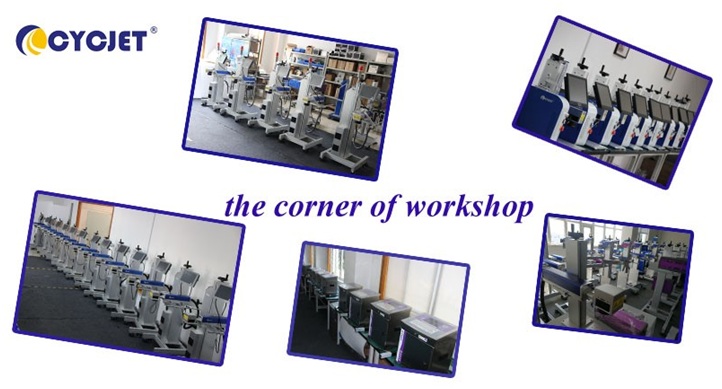 CYCJET is the brand name of Yuchang Industrial Company Limited. As a manufacturer, CYCJET have more than 16 years of experience for R& D different types of handheld inkjet printing solution, Laser printing solution, and portable marking solution, High Resolution Printing solution in Shanghai China.
Contact Person: David Guo
Telephone: +86-21-59970419 ext 8008
MOB:+86-139 1763 1707
Email: sales@cycjet.com
Web: https://cycjet.com/