Exhibition Invitation | CYCJET Invites you to Visit CHINAPLAS 2023
Exhibition Date: 17-20 April, 2023 (09:30-17:00)
Exhibition Venue: Shenzhen Convention and Exhibition Center, China
[No. 1 Zhancheng Road, Fuhai Street, Baoan District, Shenzhen City, Guangdong Province, China]
Booth No.:6W27
ABOUT CHINAPLAS 2023:
"CHINAPLAS 2023" will return to Shenzhen World Exhibition and Convention Center on April 17-20, 2023, with the theme of "Starting a New Journey • Shaping the Future • Innovation and Win-Win".CHINAPLAS International Rubber and Plastic Exhibition is an annual rubber and plastic event attracting worldwide attention, bringing together innovative rubber and plastic solutions and industry information, since its establishment in 1983, it has continuously accumulated and fully linked rich resources.The area of this exhibition is expected to exceed 380,000 square meters,gathering more than 3,900 world-renowned chemical giants and machinery and equipment manufacturers from 9 countries and regions around the world, the latest rubber and plastic raw materials and more than 3,800 cutting-edge and innovative machinery and equipment will be displayed in 18 themed areas.During the exhibition, they will bring the latest achievements of rubber and plastics technology to China, and continue to expand the diversified application space of rubber and plastics, opening up a broader prospect for the innovation and development of the industry.

CYCJET- Yuchang Industry was invited to participate in this exhibition, and will display advanced laser printing equipment in an all-round way.Created with ingenuity and quality, CYCJET has been deeply involved in the industry for more than 20 years. CYCJET has continuously made breakthroughs and innovations in product development and technological innovation, through accurate insight into market demand and mastering market segment positioning, we will continue to provide the industry with higher-performance laser coding machine application solutions and help companies produce higher-quality marking products.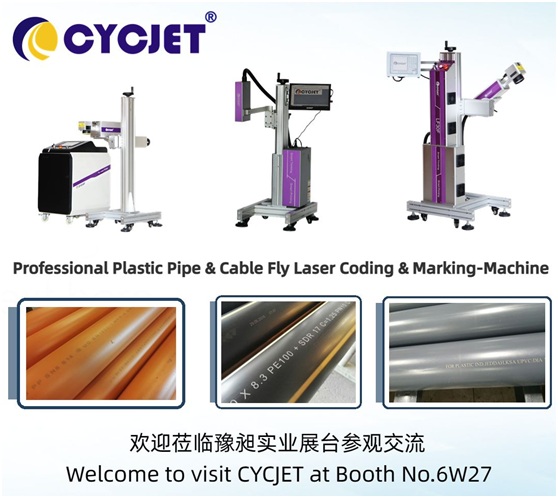 ABOUT CYCJET:
Shanghai Yuchang Industrial Co., Ltd. adheres to the concept of "Smart Thinking Smart Printing",meet the needs of different users with professional technology, first-class quality, personalized service, and preferential prices, and cooperate with old and new friends to develop together and share a beautiful win-win, efficient, intelligent, and portable identification solution!CYCJET is a leader in the research and development of portable coding technology. CYCJET—Yuchang Industry has independently developed and produced a series of unique coding equipment and solutions in the world with Konica, Seiko, Ricoh, and Xaar nozzles. we will bring CYCJET series printers to the stage, including portable handheld inkjet printers, fiber fly laser printers, high-resolution inkjet printers, UV fly laser marking machines, etc. CYCJET always adheres to the strategy of sustainable development, we start with the end in mind, and we have been transforming and innovating, according to the needs of different groups, we create perfect logo solutions for every customer, and make logos the icing on the cake of products.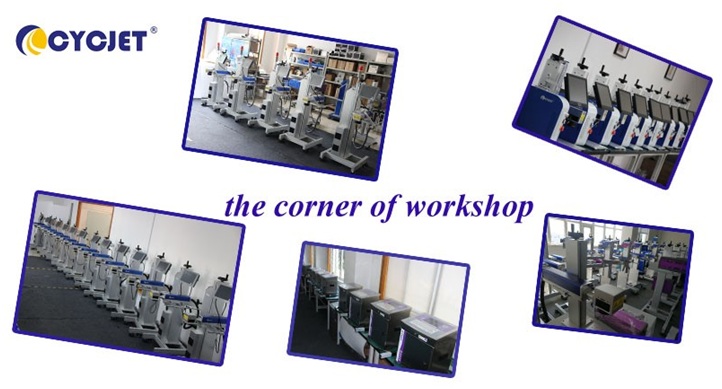 From April 17th to 20th, 2023, CYCJET sincerely invites you to visit booth 6W27 to appreciate the extraordinary charm of laser printing technology and seek the future development of the rubber and plastic industry.
CYCJET is the brand name of Yuchang Industrial Company Limited. As a manufacturer, CYCJET have more than 19 years of experience for R& D different types of handheld inkjet printing solution, Laser printing solution, and portable marking solution, High Resolution Printing solution in Shanghai China.
Contact Person: David Guo
Telephone: +86-21-59970419 ext 8008
MOB:+86-139 1763 1707
Email: sales@cycjet.com
Web: https://cycjet.com/