CO2 Laser Marking Machines Help the Healthy Development of the Medical Industry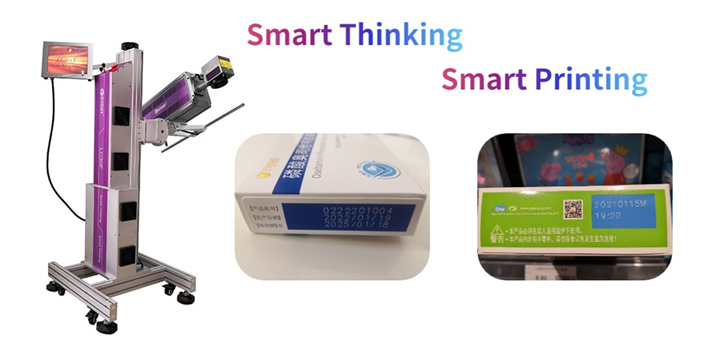 In today's medical industry, laser coding machine marking is mainly used on drugs and medical devices. Because inkjet markings can easily fall off and be tampered with, the toxic substances and environmental pollution contained in the paint often do not meet the safety standards of the medical industry.In this environment, the medical industry urgently needs a processed product that is both conducive to commodity control and safe and environmentally friendly to prevent unscrupulous merchants from mixing bad medical products into hospitals and endangering health. Therefore, laser marking is a new technology that subverts the medical industry. It adopts a new generation marking method with "contactless" processing, green environmental protection, and anti-shedding.
Medical packaging laser inkjet printers are widely used in the pharmaceutical industry. Its main applications and characteristics are as follows:
1. Drug traceability:
Laser coding printers can print clearly readable product information, batch numbers, production dates, expiration dates and other information on drug packaging, realizing full traceability of drugs and ensuring drug quality and safety.
2. Anti-counterfeiting function:
CO2 Laser marking machines can achieve high-precision, high-resolution coding, and can print barcodes, QR codes and anti-counterfeiting marks that are difficult to imitate, preventing drugs from being counterfeited or tampered with.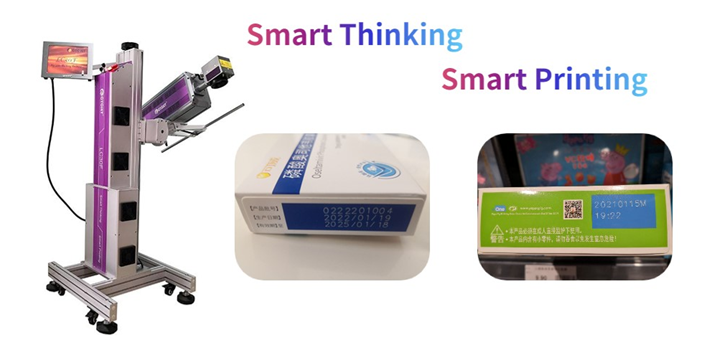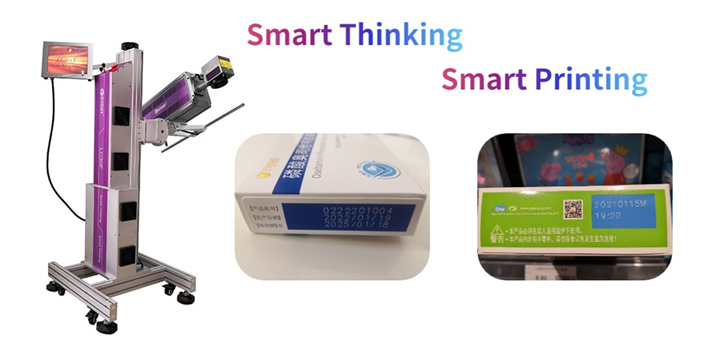 3. Improved production efficiency:
High-speed laser marking machines have the characteristics of high speed and high rate, and can complete a large number of inkjet printing tasks in a short time, improving the efficiency and production capacity of the production line.
4. Environmentally friendly and healthy:
Laser printing technology does not require the use of ink or chemicals, which reduces environmental pollution and avoids the risk of contamination of medicines due to ink components.
5. High durability:
The text, patterns and other information printed by the laser marking machine have high durability, are not easy to wear or fade, and can remain clearly visible for a long time.
6. Automated control:
The laser coding machine can be integrated with the production line to realize automated coding operations, reduce the risk of manual intervention and human error, and improve production quality and stability.
Since the pharmaceutical industry has high requirements for product information traceability, pharmaceutical packaging flying laser marking machines have become a common and important equipment. It can provide accurate, fast and reliable inkjet coding solutions for pharmaceutical packaging, helping to enhance the competitiveness and market image of pharmaceutical manufacturers.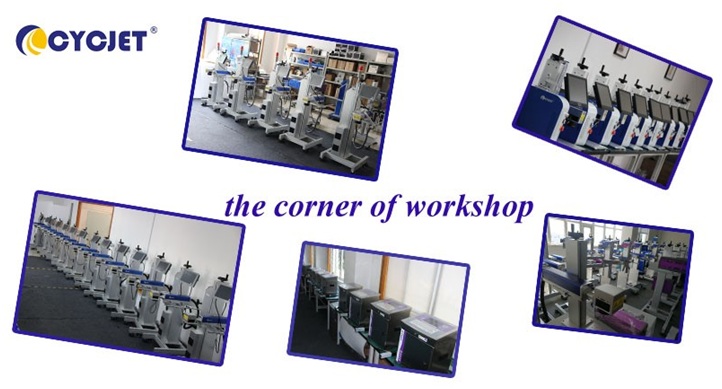 CYCJET is the brand name of Yuchang Industrial Company Limited. As a manufacturer, CYCJET have more than 19 years of experience for R& D different types of handheld inkjet printing solution, Laser printing solution, and portable marking solution, High Resolution Printing solution in Shanghai China.
Contact Person: David Guo
Telephone: +86-21-59970419 ext 8008
MOB:+86-139 1763 1707
Email: sales@cycjet.com
Web: https://cycjet.com/