Beverage Mineral Water Bottle Laser Marking Machine Production Date Leads the Marking Industry
There are more and more forms of beverage packaging, such as cans, plastic bottles, cartons and so on. There are many types of beverages: fruit juice, milk, soft drinks, mineral water, herbal tea and so on. However, when we drink these drinks, we will first pick them up to see the shelf life of these drinks. How can the production period of these warranty periods be reassuring? Some are paper stickers, some are mimeographed, but we always worry about the date of these signs because the labels can be torn off and reattached, and the mimeographed ones can be wiped off with some rubbing alcohol. What better way to feel trustworthy? now the co2 laser marking machine can realize it.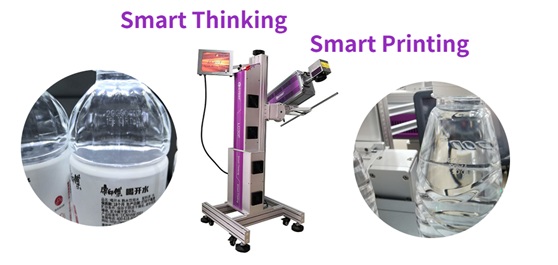 The production date of the beverage mineral water bottle is marked with a laser marking equipment, which is permanent and will not fade. It cannot be wiped off by chemicals, the most important sign is the integration with the product. For example, if we wanted to remove this date code, it would break the packaging, there's no other way to make it look intact. So the marks on the laser marking machine are credible, and it will cost more to remove them. So when we buy drinks in the mall in the future, if we see the production date code marked with laser, we can increase our trust in the production date code, so we don't have to suspect that it was wiped and printed again.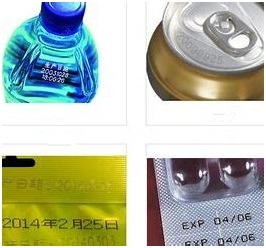 The laser coding equipment can not only mark alone, but also mark in batches on the assembly line, which is easy to learn and operate. The machine has stable performance, long life and maintenance-free. With the development of industry, laser marking machine has replaced the traditional mimeograph industry.The laser marking machine is environmentally friendly, with fine processing lines, and can mark barcodes, QR codes, numbers, characters, logos, etc.Laser marking has penetrated into people's daily life, and laser marking machines lead the marking industry in the production date of beverage mineral water bottles.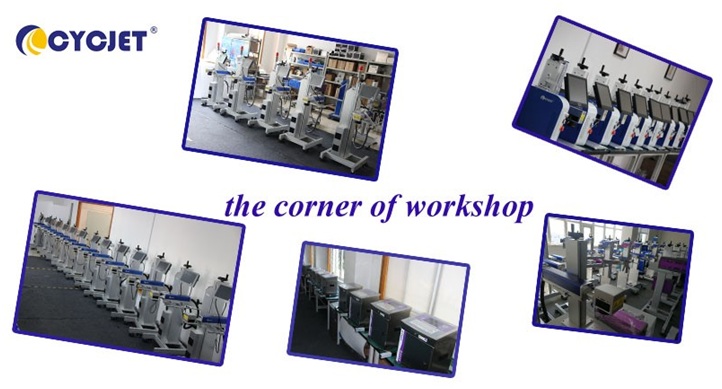 CYCJET is the brand name of Yuchang Industrial Company Limited. As a manufacturer, CYCJET have more than 16 years of experience for R& D different types of handheld inkjet printing solution, Laser printing solution, and portable marking solution, High Resolution Printing solution in Shanghai China.
Contact Person: David Guo
Telephone: +86-21-59970419 ext 8008
MOB:+86-139 1763 1707
Email: sales@cycjet.com
Web: https://cycjet.com/