Application Prospect of UV Inkjet Printer in Food Packaging Industry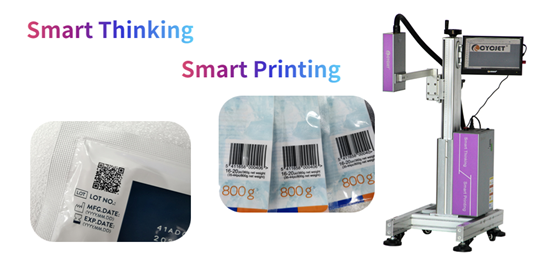 At present, there are many types of food packaging materials covering plastic, glass, metal, carton and other types. Among them, the plastic part includes materials such as polyethylene (PE), low-density polyethylene (LDPE), polypropylene (PP), or a composite film composed of several of the above materials. Inkjet printers print text, patterns, production dates and other product information on food packaging. However, inkjet coding machine refers to the inkjet printer equipment that can print on the surface of the above materials.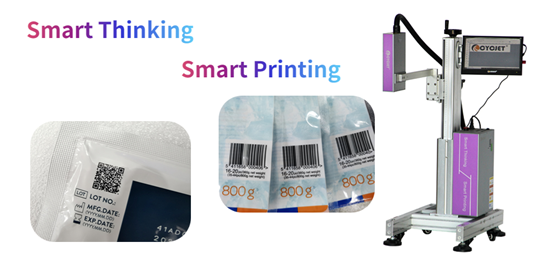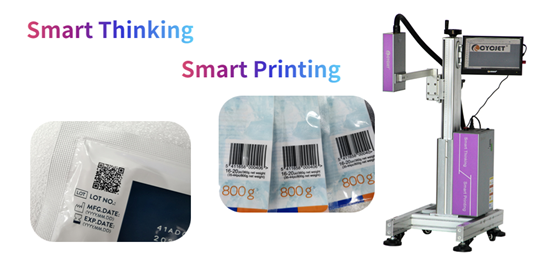 In addition, as the pace of construction of the national anti-counterfeit traceability system is accelerated, more and more food companies have begun to print anti-counterfeit traceability barcodes on product packaging in order to solve problems such as anti-counterfeiting and anti-counterfeit traceability in product production and sales.Therefore, it is determined that the food packaging inkjet printing machine needs to have the ability to print anti-counterfeiting and traceable barcodes.
At the same time, because of its ink characteristics, it is favored by manufacturers in various application industries. Online inkjet printer ink can be dried and cured immediately after plasma surface treatment and ultraviolet curing lamp irradiation, good stability, can realize inkjet marking on various materials, because the UV ink will not volatilize after printing.UV inkjet printers are used in various industries such as tags, labels, cardboard printing and plastic products, hardware accessories, beverage cans, pharmaceutical packaging, bottle caps, electronic chips, food packaging, and carton printing industries.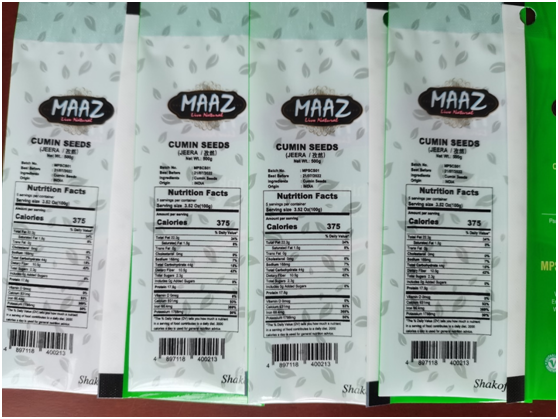 With the continuous improvement of people's consumption awareness, consumers will only consider more and more comprehensive factors when choosing food.When people buy food now, they not only look at the production date, taste, and appearance of the packaging, but also want to know the nutritional content of the food and information on the source of raw materials,and manufacturer and retailer information, and date stamped on each individual product package within the box or package.This requires our food packaging industrial inkjet printer to have the ability to print variable data and to print date marks in real time. When printing on the surface of plastic, aluminum foil bag or film box, etc., after being treated by plasma surface treatment machine, the adhesion of UV ink can be greatly improved, so as to achieve the best printing effect.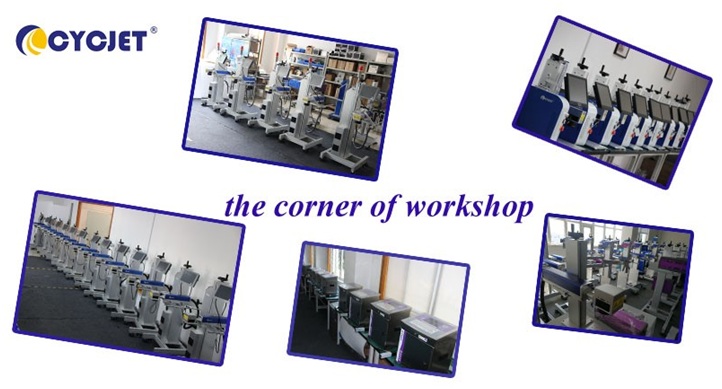 CYCJET is the brand name of Yuchang Industrial Company Limited. As a manufacturer, CYCJET have more than 19 years of experience for R& D different types of handheld inkjet printing solution, Laser printing solution, and portable marking solution, High Resolution Printing solution in Shanghai China.
Contact Person: David Guo
Telephone: +86-21-59970419 ext 8008
MOB:+86-139 1763 1707
Email: sales@cycjet.com
Web: https://cycjet.com/