Application of CYCJET inkjet printer ink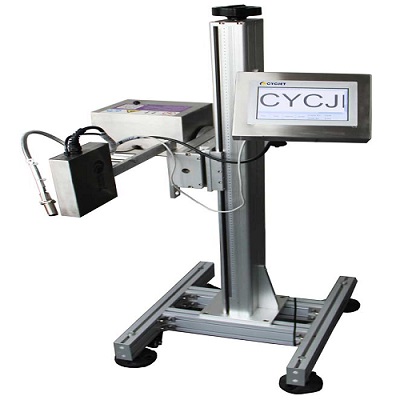 With the gradual improvement of the industrial inkjet marking, the role of the portable inkjet printer plays a decisive role and significance in the production date, trademark identification, anti-counterfeiting, safe production, safety reserve, warehouse management, and traceability. CYCJET series of inks are suitable for a wider range of online inkjet printing markets. Cooperate with customers in the consumer packaging and industrial products industries to improve the efficiency of production companies, protect and promote the development of customer brands, so that customers always stand at the forefront of industry trends and regulations.


Swiss Food Packaging Act:
Promulgated by the Swiss government, it sets the strictest food packaging standards in the world. The law came into force on May 1, 2017, and regulates the substances used in food packaging, including possible migration and spread to food, and then to the human body. ink.
In addition to the packaging ingredients, it is also necessary to pay attention to the ink applied to the flexible packaging code. According to the Swiss Food Packaging Act, ink is considered safe ink if it does not migrate to food under the following conditions:
1. The packaging material is not in contact with food (such as shipping cartons)
2. Packaging material is impervious (such as glass or metal)
3. Other test or model data confirms that ink does not migrate
Printing material
1. Suitable for PVC, nylon, polyester, aluminum, wood, paper, rubber / plastic, ductile metal.
2. It is suitable for large packaging chemical product packaging bags for building materials and metallurgy industry, various carton packaging for food industry, soft and hard plastic packaging, etc.
Series ink features
1. Dark black effect, no undertone, high contrast.
2. Fast drying, firm and extensive adhesion.
3. Special patented pigment dispersion technology with no precipitation.
4. No blockage, no pollution, easy to use and clean.
5. Naturally dry in three seconds, slightly moist surface, slightly slower to dry.
6. Excellent dye flow performance and accurate coding.
Series ink reference process
1. General materials are directly coded without additional process.
2. For moving objects on the assembly line, if the surface has heat, direct coding, the effect is very good.
3. For difficult-to-print materials, the heating device can accelerate drying and curing and improve adhesion.
4. Heating reference: time 1-4 seconds, temperature: 80 degrees – 150 degrees.
Cleaning fluid

Suitable for cleaning external nozzles or internal piping, filters, nozzles, etc. of all printers.
At present, the maturity and application of the inkjet coding technology, the small character inkjet printer market is developing rapidly, and more users will experience the value brought by efficient identification. The identification technology will be the subject of continuous research and discussion in the development of the whole industry, CYCJET Handheld Inkjet Printer provides you with the most suitable labeling solution.
CYCJET is the a brand name of Yuchang Industrial Company Limited. As a manufacturer, CYCJET have more than ten years of experience for wholesaler and retailer of different types of handheld inkjet printing solution, Laser printing solution, portable marking solution in Shanghai China.
Contact Person: Lucy Liu
Telephone: +86-21-59970419 ext 8002
MOB:+86-137 0183 3626
Email: lucyliu@cycjet.com
Wire & Cable Fly Marking Machine Application
A brief of Handheld Inkjet Printer
Wire & Cable Fly Marking Machine Application
A brief of Handheld Inkjet Printer