What is the Function of UV Inkjet Printer?

With the continuous development of digital printing technology, UV inkjet printer has become an indispensable equipment in many industries. However, many people are not very clear about the role of UV inkjet printers. So, what is the specific function of UV inkjet printer?

Inkjet printing machine has become one of the most widely used printing equipment in advertising, packaging and other industries. It sprays colored ink or UV ink onto flat or three-dimensional objects by inkjet to achieve printing effect.Moreover, UV ink has the characteristics of ultraviolet drying, which makes the printing speed faster, the color more vivid, and the effect is more durable.
The main function of inkjet coding machine:
1. High precision and high quality printing
The UV inkjet printer adopts inkjet printing with micro-nozzle technology, which can precisely control the size and position of each drop of ink, so as to achieve high-precision printing. At the same time, the sprayed ink is irradiated by ultraviolet light, making the color more vivid and the printing effect more beautiful.
2. Suitable for printing of various materials
Industrial inkjet printer can print on many different materials, such as: PVC board, acrylic board, metal board, wood board, glass, etc. Moreover, UV ink has strong adhesion, which can ensure the printing effect on different materials.
3. Flexible and fast production efficiency
UV inkjet printers have high production efficiency, and can realize a variety of different printing methods, such as: single-sided printing, double-sided printing, partial coating, etc. At the same time, due to the adoption of ultraviolet rapid drying technology, the printing speed is faster and the production efficiency is higher.
4. Cost-saving green environmental protection
The ink used by the inkjet coding printer does not contain volatile organic compounds and will not pollute the environment. Moreover, the print head of the UV inkjet printer has a long service life and is easy to maintain, which can greatly reduce production costs.
In short, the inkjet printing machine has a variety of excellent features, which can achieve high-precision, high-efficiency, and high-quality printing effects. It is widely used in different industries to meet the different needs of customers.In the future, with the continuous improvement and development of technology, the application range of UV inkjet printers will become wider and wider.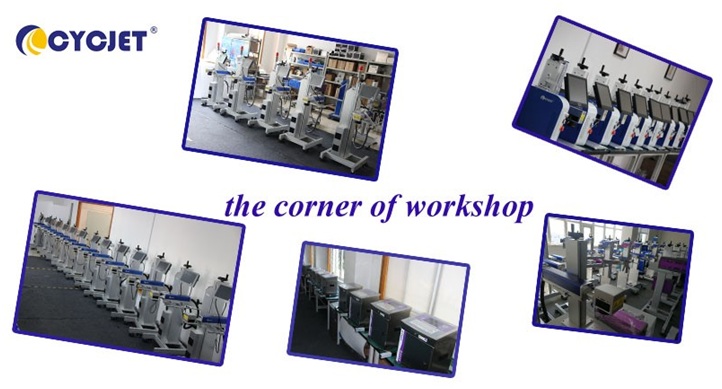 CYCJET is the brand name of Yuchang Industrial Company Limited. As a manufacturer, CYCJET have more than 19 years of experience for R& D different types of handheld inkjet printing solution, Laser printing solution, and portable marking solution, High Resolution Printing solution in Shanghai China.
Contact Person: David Guo
Telephone: +86-21-59970419 ext 8008
MOB:+86-139 1763 1707
Email: sales@cycjet.com
Web: https://cycjet.com/
Reference Video:https://youtu.be/Dd15AOpjTFI
Facebook:https://www.facebook.com/100064098422560/videos/528467522185974
Tiktok:http://www.tiktok.com/t/ZTRvjLax1/
Linkedin:https://www.linkedin.com/feed/update/urn:li:activity:6998938005549842432