The Application of UV Inkjet Printer on the Ruler Makes your Ruler More Refined and Accurate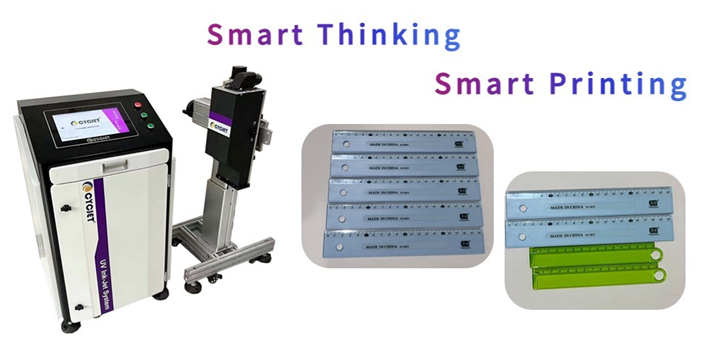 With the development of industrial technology, the accuracy of rulers has attracted more and more attention. The UV inkjet printer has also become an important application of rulers. It improves the high resolution and accuracy of the ruler and saves time and money. In addition, the UV inkjet printer can also adjust the font size and position according to the user's needs, making ruler measurement more perfect.
The high-resolution inkjet printer can improve work efficiency. It is a new type of automatic inkjet printer that uses the latest ultra-high-speed image recognition technology to quickly and accurately identify object contours and generate accurate coding patterns. Compared with traditional methods, it can greatly improve work efficiency, save manual operation time, and has good accuracy, precision and efficiency.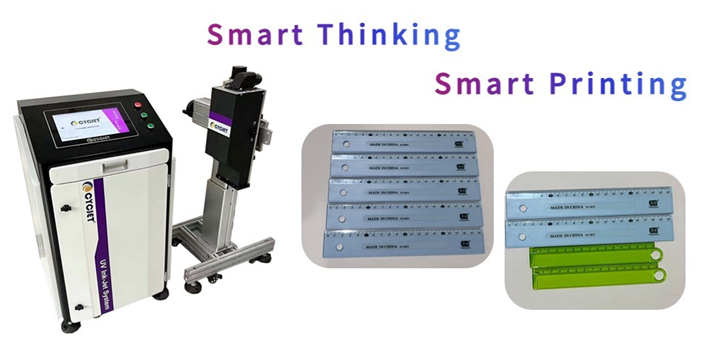 Online inkjet printer is a piezoelectric high-resolution inkjet printer that uses UV ink and can inkjet code on the product surface. It combines the advantages of inkjet printing technology and UV curing technology to make the ink have the characteristics of quick drying, good adhesion, no clogging of nozzles, and easy maintenance.
In recent years, the issue of environmentally friendly inks has always been the focus of the printing and marking industry. It is an indisputable fact that screen printing inks are toxic and not environmentally friendly, and the industry has been looking for alternatives for a long time.Compared with silk screen printing, inkjet coding machine can print on a wider range of materials, such as rulers, aluminum plates, ceramic tiles, glass, wooden boards, metal sheets, acrylic plates, plastics, leather, bags, cartons and other products. What's more important is that UV ink is environmentally friendly and fully meets national requirements. Therefore, the best alternative to screen printing is UV high-resolution inkjet printers, which can meet the printing needs of all walks of life.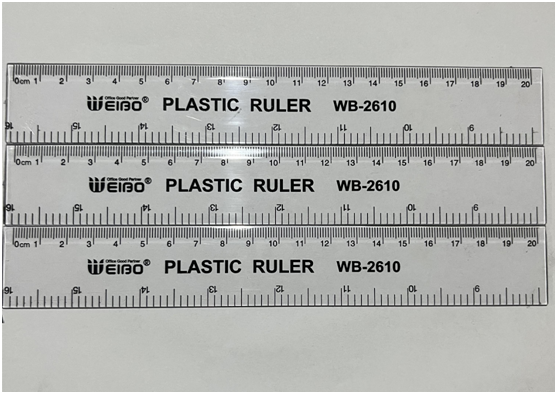 UV inkjet printers have many advantages. It can print on a variety of materials without damaging the material surface. This is very important for ruler manufacturers who need to mark different materials and maintain the integrity of the product's appearance.
Today, the application of inkjet printing machines in the ruler industry has achieved remarkable results. More and more ruler manufacturers are beginning to adopt this emerging technology to improve product quality and production efficiency. At the same time, consumers can also get clearer, more accurate and more durable products through UV inkjet printers.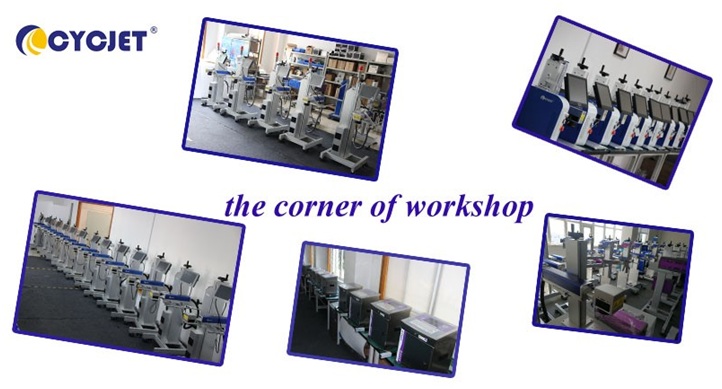 CYCJET is the brand name of Yuchang Industrial Company Limited. As a manufacturer, CYCJET have more than 19 years of experience for R& D different types of handheld inkjet printing solution, Laser printing solution, and portable marking solution, High Resolution Printing solution in Shanghai China.
Contact Person: David Guo
Telephone: +86-21-59970419 ext 8008
MOB:+86-139 1763 1707
Email: sales@cycjet.com
Web: https://cycjet.com/