Check These Qualities Before You Buy a Small Character Inkjet Printer
Small Character printers are also called as continuous inkjet printer or CIJ printers. These printers are used to print text, codes and logos on products and packaging, around the world. However, before you buy a small Character Inkjet Printer make sure you check all these qualities to always make your production on track and staff happy. Don't worry we have got you covered, just keep following till the end.

As you know that business departments needs speed. There are thousands of products which needed to be marked or coded by each hour. This is why you need to choose the printer that catches up the pace of your production line and requirements.
Even if you want a moderate speed for your work requirements, you will still need a printer that can match up with your production speed.
Easy to use and integrate
When you are on a hunt to get a printer for your business, you must make sure that the printer is easy to use and integrate as well. CYCJET knows how important it is for you, this is why we provide you with the easy to use control panel which makes it easy to change the coding which is required to be printed on a product.
One of the disadvantages with inkjet printers is that they have the tendency for print head that goes clogged through the dried ink when the production work is on hold. This simply refers to precious production time is lost because it requires to be cleaned the nozzle before starting any of the works.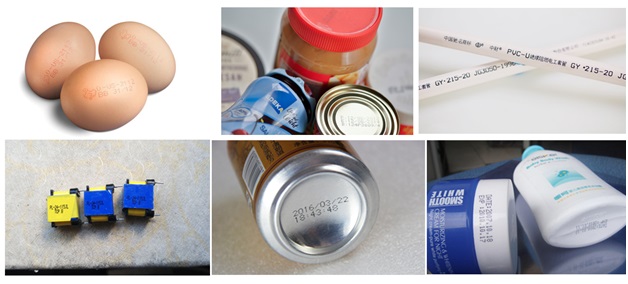 So these are the main qualities that you need to stick by, when you are on a hunt to find a best suited Small Character Inkjet Printer for your business.
CYCJET is the brand name of Yuchang Industrial Company Limited. As a manufacturer, CYCJET have more than 15 years of experience for R& D different types of handheld inkjet printing solution, Laser printing solution, and portable marking solution, High Resolution Printing solution in Shanghai, China.