CYCJET'S Itinerary in Indonesia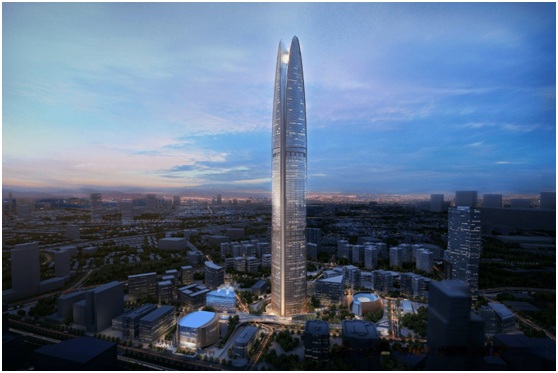 In order to promote better cooperation with global customers, on May 10, 2023, the CYCJET technical team came to Indonesia for a seven-day overseas on-site training, and provided customers with one-to-one refined technical guidance and product explanations. Let customers feel what CYCJET'S five-star service is with our practical actions!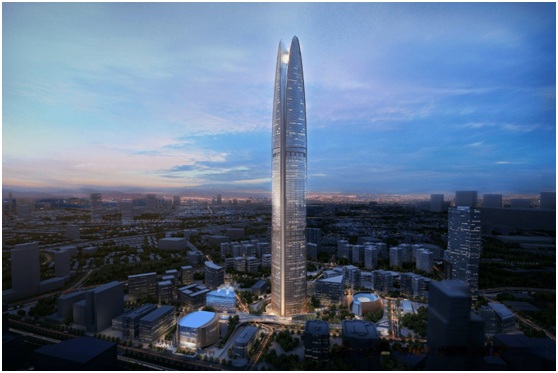 At the customer's site, our technical team gives detailed explanations on product features, use and maintenance precautions, etc., so that users can quickly familiarize themselves with the instrument, so as to achieve better marking effects.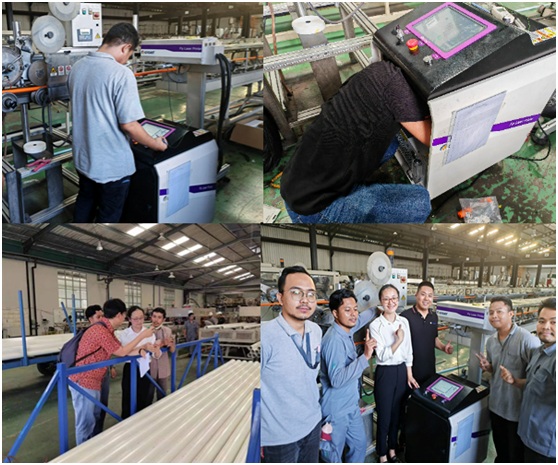 After seven days of training, Yuchang's high-power UV laser marking machine has been highly recognized by Indonesian customers. The equipment has been working continuously for more than 36 hours, meeting the 7*24 hours of continuous production of the factory's pipe production line. Yuchang laser marking equipment, zero maintenance, zero use cost, easy to operate, ultra-stable, escorts the stable production of the factory!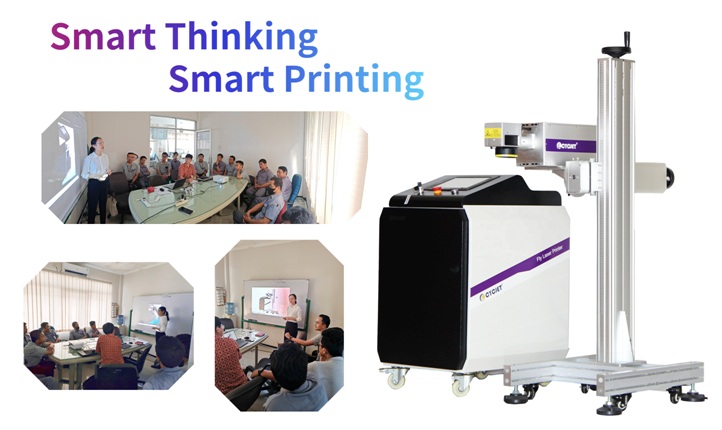 Through this training for customers, not only let customers have a better understanding of our professional technology, but also shorten the distance between customers.Created with ingenuity and quality, CYCJET has been deeply involved in the industry for more than 20 years. CYCJET has continuously made breakthroughs and innovations in product development and technological innovation, through accurate insight into market demand and mastering market segment positioning, we will continue to provide the industry with higher-performance laser coding machine application solutions and help companies produce higher-quality marking products.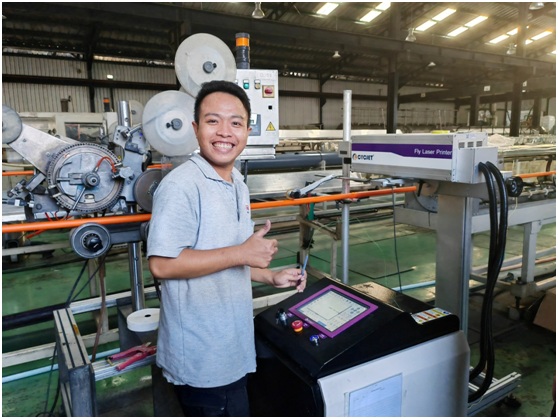 All the hard work is just for this bright smile, which makes us cherish our hard work and sweat!
Next, the CYCJET technical team will continue to open the global customer satisfaction service model, and use our practical actions to let global customers feel the meticulous service of CYCJET!
If you have any pre-sale, sale, after-sales service needs, please feel free to contact us, the CYCJET service team is here waiting for you!
You can contact us in any of the following ways:
WhatsApp: 0086 139 1763 1707
TEL:+86-21-59970419
FAX:+86-21-59970419
Email:service@cycjet.com
Web: www.cycjet.com
YouTube:https://youtu.be/NypMAR-HnEc