CYCJET UV High Resolution Inkjet Printer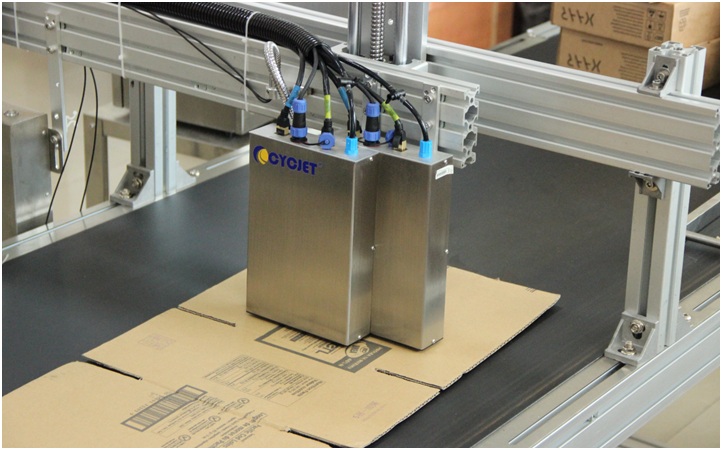 The UV high-resolution inkjet printing machine is designed to meet the application requirements of most harsh environments. The machine has a durable and reliable touch screen, and the industrial-grade design of the nozzle housing structure and nozzles are suitable for most industrial applications. And a high-capacity cartridge or bag ink supply system can be used, enough to keep the production line running and reduce downtime.
Through multi-nozzle splicing, high-range information editing and printing can be realized, which greatly improves the breadth of its application, and also makes this type of inkjet printer favored and chosen by many users.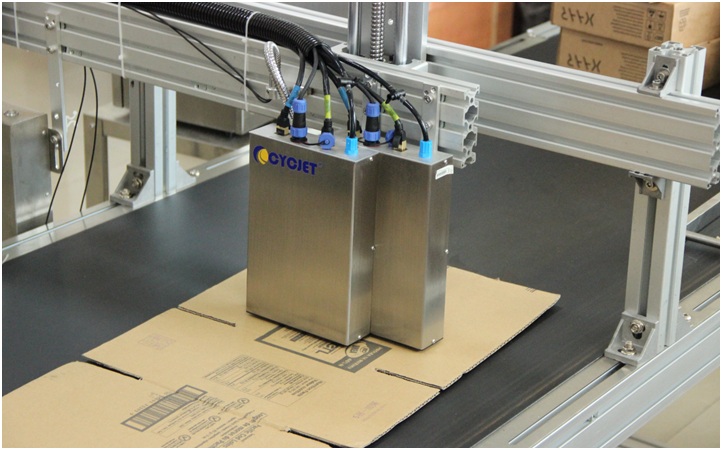 The printing resolution of the UV inkjet printer exceeds 200DPI. The nozzles of UV high-resolution inkjet printers are densely arranged with many small-diameter nozzles. This feature determines that such machines generally use matching UV oil-based inks.
After being irradiated by ultraviolet rays, UV ink has the characteristics of quick drying, good adhesion, no clogging of nozzles, and easy maintenance. After the UV ink is irradiated by the UV curing lamp, it can be dried instantly to form a content mark with very good adhesion.
Application scenario: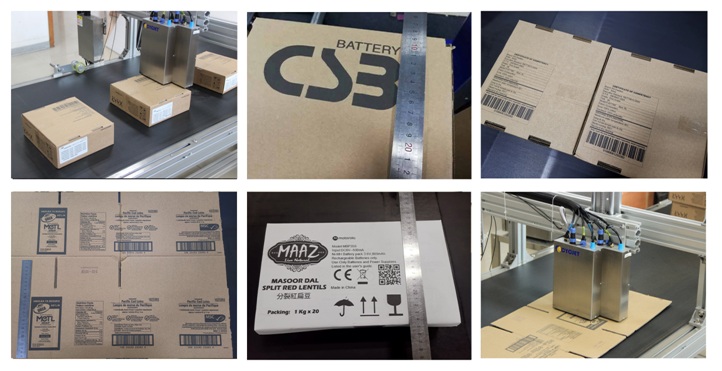 Food, medicine, daily chemical, label printing, card making, packaging printing, medical treatment, electronics, hardware and other industries. It can be coded on flat materials such as aluminum plates, ceramic tiles, glass, wood, metal sheets, acrylic plates, gypsum boards, plastics, leather, etc., and more widely used in films, roll films, labels, packaging bags, cartons and other products.
Online printing of English/numbers, line numbers, QR codes, barcodes, pictures, shift codes, date and time and other texts, numbers, readable barcodes and beautiful image information.
In short, online UV inkjet printers have outstanding printing effects, are applicable to a wide range of materials, have high definition (300-1200DPI), fast speed, high adhesion and will not damage the surface of printed items. It is the preferred identification device in the field of anti-counterfeiting traceability and one code for one object.
CYCJET is the brand name of Yuchang Industrial Company Limited. As a manufacturer, CYCJET have more than 16 years of experience for R& D different types of handheld inkjet printing solution, Laser printing solution, and portable marking solution, High Resolution Printing solution in Shanghai China.
Contact Person: David Guo
Telephone: +86-21-59970419 ext 8008
MOB:+86-139 1763 1707
Email: sales@cycjet.com
Web: https://cycjet.com/