CYCJET Superior Laser Coding Technology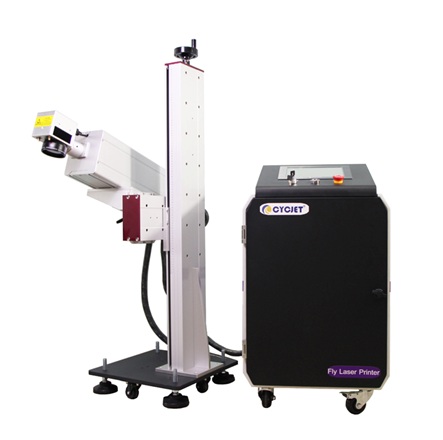 Laser coding is a non-contact option ideal for permanent, high-quality coding. Unlike ink-based or ribbon-based smear printing methods, laser coding uses a laser beam to permanently mark the surface of a material by etching or engraving.
The deep material is exposed through the evaporation of the surface material, or the chemical and physical changes of the surface material are "engraved" by the light energy, thereby marking exquisite patterns, trademarks and characters.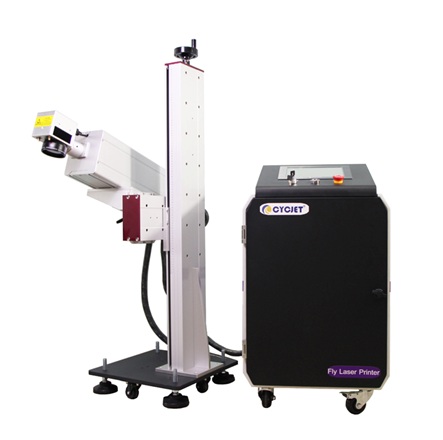 Advantages of laser marking machine:
● Its permanence means that the coding will not wear or fade with exposure or time.
● It provides excellent coding quality and can mark high-resolution text, pictures and machine readable codes.
● It is a highly versatile solution that can be used in static, slow and high speed production line situations.
● It supports the manufacturer's sustainability goals by requiring less consumables such as ribbon or ink.
●Laser coding equipment typically require less maintenance, which can improve line efficiency and uptime.
Application of laser coding:
Laser printer is more suitable for some products that require fine and high precision processing.

● Used in electrical appliances, electronic components, integrated circuits (IC), mobile communications, hardware products, tool accessories, precision instruments, glasses clocks, jewelry, auto parts and other metal products industries.
● Used in non-metal product industries such as architectural ceramics, building materials, PVC pipes, clothing accessories, fabric cutting, pharmaceutical packaging, medical equipment, craft gifts, shell nameplates, wine packaging, beverage packaging, rubber products, and plastic buttons.
CYCJET is the brand name of Yuchang Industrial Company Limited. As a manufacturer, CYCJET have more than 16 years of experience for R& D different types of handheld inkjet printing solution, Laser printing solution, and portable marking solution, High Resolution Printing solution in Shanghai China.
Contact Person: David Guo
Telephone: +86-21-59970419 ext 8008
MOB:+86-139 1763 1707
Email: sales@cycjet.com
Web: https://cycjet.com/