Application of Handheld Inkjet Printer in Intelligent Management of Warehousing and Logistics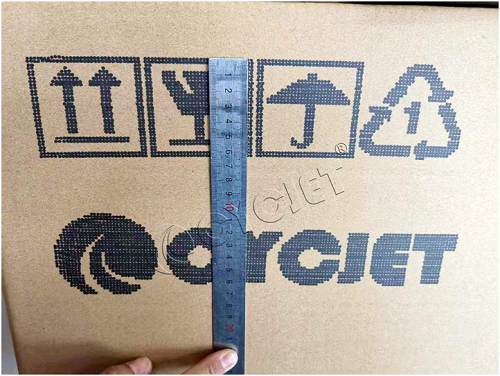 At present, intelligence is flooding in all walks of life, and smart logistics is a modern comprehensive logistics management system supported by information technology. Like the human brain, it can direct every link of logistics such as transportation, warehousing, and packaging, and realize comprehensive information analysis.
China's warehousing and logistics has also begun to transform from labor-intensive to technology-intensive, from traditional models to modernization and intelligent upgrades. Facing the general trend, how can enterprises strengthen the management and control of their own products?

The handheld inkjet printer brings a complete solution for enterprise warehousing and logistics. Through continuous innovation and optimization in technology, it meets the new generation of portable inkjet printer ALT260 handheld inkjet printer that is perfectly integrated with Industry 4.0, it adopts high-efficiency embedded Micro linux computer system and powerful expansion functions, which can realize system application customization.
Considering the needs of different enterprises, the portable handheld inkjet printer can perfectly print on various materials such as wood, metal, plastic, etc.Whether it is a curved surface or a concave-convex surface, the best marking effect can be achieved, bringing more efficient management to warehousing and logistics.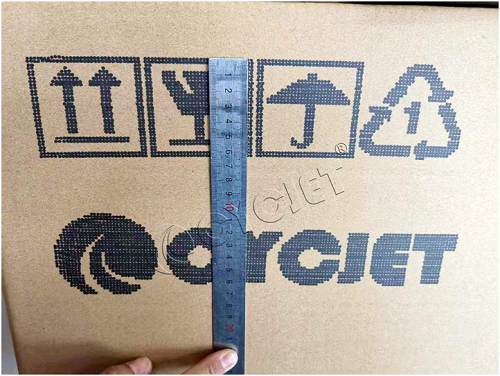 In order to meet the different needs of enterprises for product coding, it adopts double printing height, which can print complex graphics, images, QR codes, bar codes, etc.It can print 4 lines of different content at the same time, easily capable of various complex combination marking tasks.
For portable inkjet printers, since they have to work in different materials or in different storage environments, the requirements for the print head are a big test.The DOD large character inkjet printer is designed with a solenoid valve nozzle and made of ruby material, which makes the nozzle have a long life and is not easy to be blocked, and improves the stability of the product.
Most of the warehousing and logistics use cartons and wooden boxes as outer packaging, so they are equipped with laser positioning sensors, using unique package automatic measurement technology, which can accurately locate, and automatically calculate the available printing space and automatically adjust the size of the printing content.
As a representative of the world's handheld inkjet printers, CYCJET continues Germany's strict requirements for product quality. Whether it is from the appearance or the interior, every small part is professionally brushed and selected, and strives to bring the best marking solution for each enterprise plan.
CYCJET is the brand name of Yuchang Industrial Company Limited. As a manufacturer, CYCJET have more than 16 years of experience for R& D different types of handheld inkjet printing solution, Laser printing solution, and portable marking solution, High Resolution Printing solution in Shanghai China.
Contact Person: David Guo
Telephone: +86-21-59970419 ext 8008
MOB:+86-139 1763 1707
Email: sales@cycjet.com
Web: https://cycjet.com/